An introduction about me.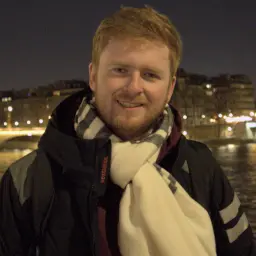 I'm a 21-year-old software developer from Ireland. I'm interested in a lot of different things from linguistics, to pedagogy, to productivity systems.
I'm currently in the process of finishing my degree in Computer Science Linguistics and French from Trinity College, Dublin.
I'm working with my colleague and Co-Founder Oskar Mróz
to build interesting software products under the Clove
brand.
Check out my C.V
or connect with me on LinkedIn
, I'm always happy to meet new people.
Posts
⚠️ A few articles are currently missing as they are being updated and moved to the new format, I hope you like the new design !
Reflecting on my experience with Minecraft, beginning with learning about Linux and server management, developing a passion for Java and creating plugins for Minecraft servers, which led to jobs and recognition in the community. The skills and experiences I gained were invaluable as I navigate University education and my career.
Published: October 6th, 2021
Read more...
Various tips for the first-year computer scientist, or those thinking of taking up a degree in computer science or related fields. If you hate listicles you better sit this one out.
Published: September 7th, 2021
Read more...